Introducing the HexTag
Microprocessor and Key Programmer
This wonderful new device will allow you to read CAS2 , CAS3, CAS3+, CAS4 and CAS4+.
Reading the microprocessors are absolutely safe and decrypting time is done within seconds
It can also read E series FRM modules and repair them by the press of a single button.
You can read , save , edit and write easily.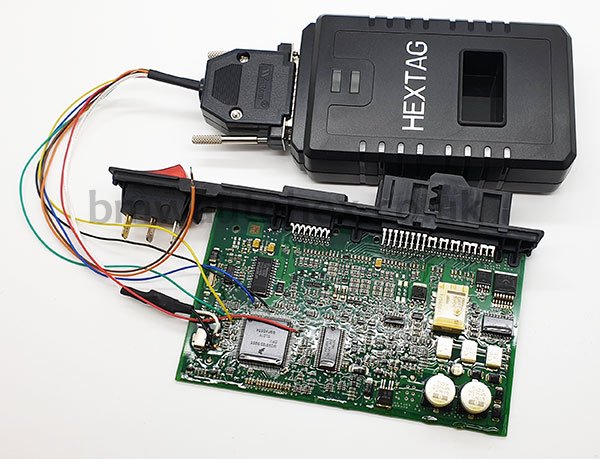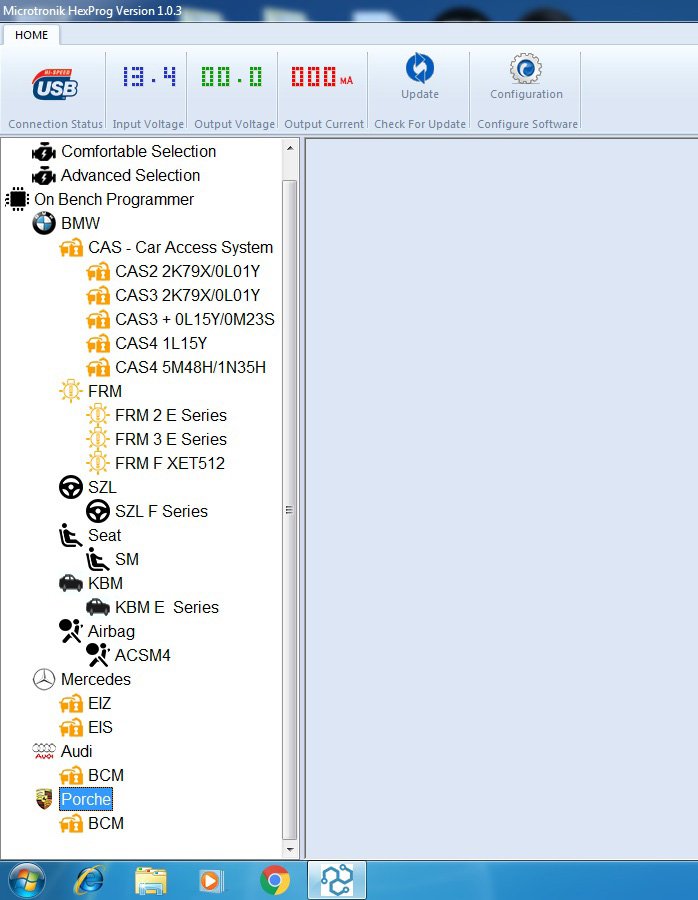 This has an array of functions.
Can be used as a Hitag key programmer with the Autohex HW4. Has improved antenna strength, works perfectly with Original and Chinese keys.
 Read , write , save , edit safely :
CAS2 with mask 2K79X/0L01Y
CAS 3 with mask 2K79X/0L01Y
CAS3 + with mask 0L15Y/0M23S
CAS4 with mask 1L15Y
CAS4 with mask 5M48H/1N35H – Secure and easy to read, unlocks within seconds
Repair E series FRM with one click .
You can also do advanced functions.
CAS3
Change Programming Mode
EWS EGS – Turn To Not Active
Change Power Class
Change VIN
Reset Mileage
Read DME/IGS ISN
Read DMW SK
Add Key directly to CAS
CAS4
Change stored Vin
Reset Mileage
Read EGS ISN
Read ISN if not encrypted
Read SK (Secret Key)
E Series FRM
Read and save eeprom/d-flash
Repair FRM stuck in emergency mode
Support read/write other brands like Porsche BCM without removing any component, JLR KVM ECU, Audi/VW BCM, Mercedes Benz EZS and others.
Dashboard EEPROM M35080, M35160, 080D0WQ, 160D0WQ reset in few seconds.
Key Renew for many brands like Audi, BMW, MINI, Porsche, Nissan, Toyota, Fiat, Renault…etc.
New features are being updated in the near coming future.
New licenses for chiptuning , ecu cloning and lots more to come.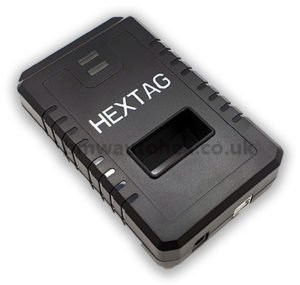 HexTag
The next generation Microprocessor and Key Programmer.
Compliments the AutoHex perfectly !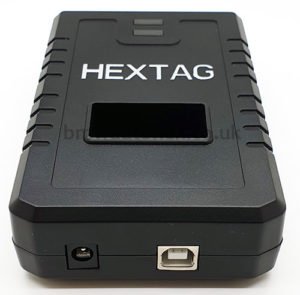 HexTag
Integrated Hitag Key Programmer and intelligent BDM reader, program CAS units with secured Motorola processors.
Requires a Windows laptop running Windows 7 or Windows 10, a spare USB port. 
Requires a 12V power supply.